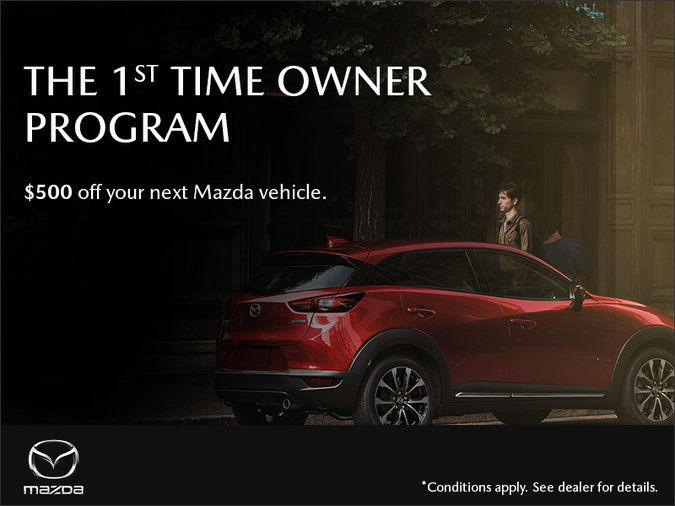 Mazda 1st Time Owner Program
If you are purchasing a vehicle for the first time, you are eligible for the 1st Time Owners Program. This program allows you to finance or to lease a new Mazda vehicle with $500 off.
The 1st Time Owner Program applies to new Mazda3 Sedan, Mazda3 Sport, Mazda6, CX-3, CX-5, CX-9, MX-5 vehicles and only certified pre-owned vehicles.
Please contact your dealer to see if your choice of vehicle qualifies for a $500 discount.
To Be Eligible:
You must have no prior auto finance or lease experiences
You must not have any derogatory credit (no delinquencies, charge-offs or judgments)
You must provide proof of income
Recommended but not required:
Prior credit history
A reasonable down payment of $500
* Conditions apply. See dealer for details.